Earlier this month, a new M6000, Amber Walk-In Dynamic Message Sign was successfully installed and commissioned along State Highway 139 (on the western edge of Colorado), by SES America, inc. in partnership with Paonia, Inc. for the Colorado Department of Transportation.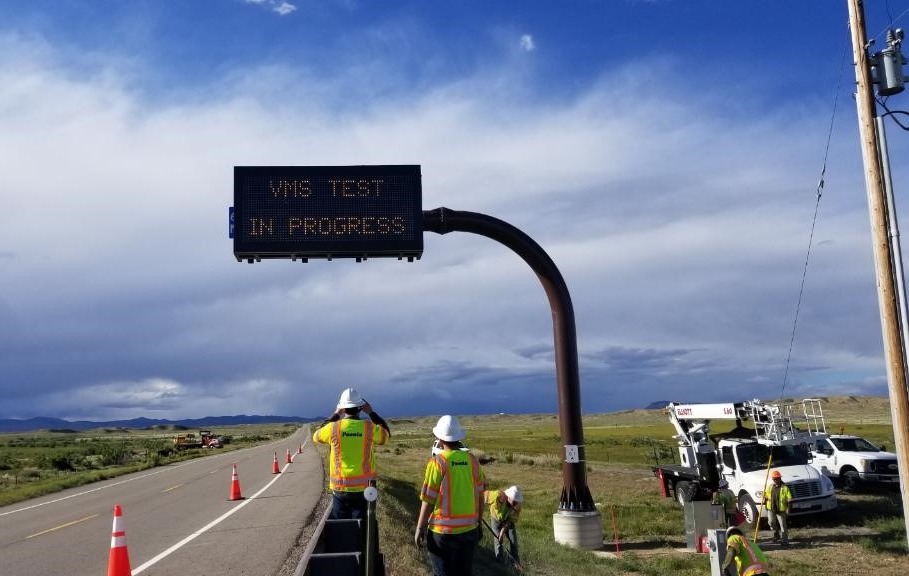 SESA M6000 along the SH-139 (Northbound) - Loma
This Walk-In DMS is equipped with an access door for ease of access and maintenance to all components. All components are rated to operate in very harsh environments and extreme temperatures. It also has high performance LEDs allowing for better visibility of messages displayed.
The use of high intensity LEDs and highly efficient power and control components are part of the Messenger series' overall system aimed at eliminating the need for expensive cooling systems and reducing maintenance costs, while providing 30% greater energy efficiency than the industry standard. Like all of SESA products, this DMS is also fully NEMA TS4 and NTCIP compliant.
SESA also provided a controller cabinet with the latest version of the SCU6 DMS controller, specifically designed to meet DOT requirements. The touch screen, web based controller is fully integrated with CODOT's Advanced Traffic Management System (ATMS).
This is SESA's first project in Colorado and adds to its long list of accomplishments in the provision of energy efficient, most advanced LED signage in the ITS industry.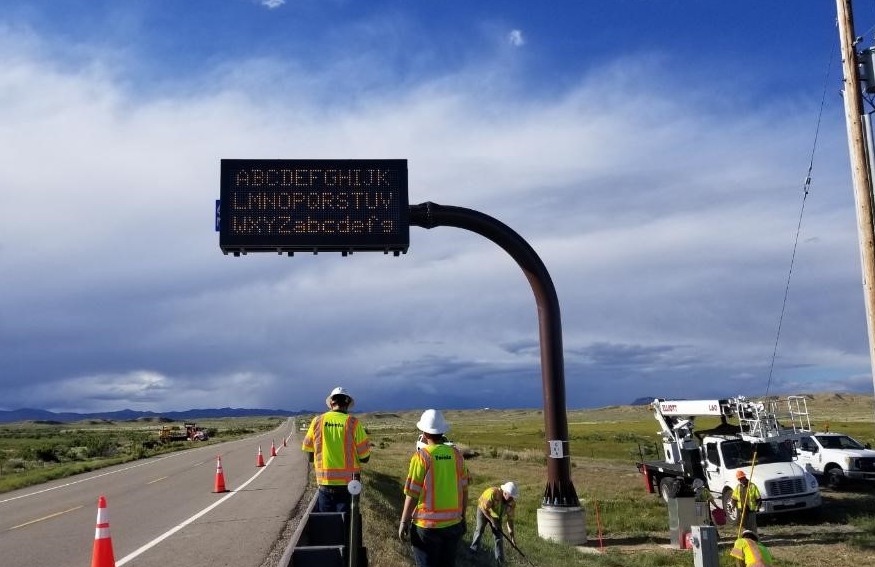 SESA M6000 along SH-139 (Northbound) - Loma
SES America is an ITS-only manufacturer of messaging solutions for North American streets and highways since 1986. Long considered the innovation leader, SES America is a solutions first, service focused supplier of the most advanced, energy efficient designs in USA and North America.