SES Amerca, inc. successfully completed two (2) new technology Retrofit Upgrades of existing legacy Dynamic Message Signs (DMS) along each end of Highway 26 near Lander, Wyoming, These high contrast, high visibility DMS are the final leg of a 43 LED sign retrofit installation done in 14 months all across the state, from Yellowstone National Park to Cheyenne, and on the primary freight transportation route of over 340 miles of Interstate 80.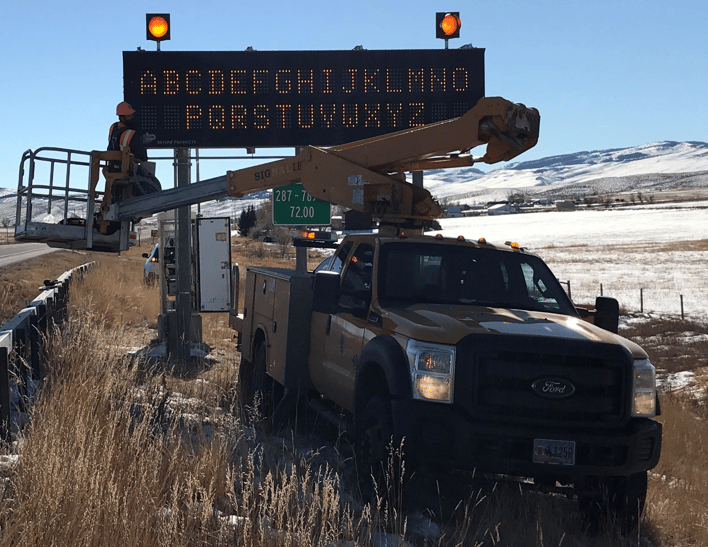 On a Southeast Gateway to Jackson and the Teton National Park, these SESA signs are displaying brightness capabilities greater than 50% of the previous signs by illuminating a fresh and crisper amber color with stark and notable contrast to snowy conditions prevalent in the background landscape which captures much of Wyoming December to March.
These signs will post both weather and travel related messages capable of 2 lines of 15 characters each on this rural two lane roadside application. in addition to updating sign functionality using existing housings, SESA has also provided assistance to WYDOT in the technology transition during installation and final commissioning of every sign at each site location. With select signs at over 8,200 feet elevation in constant sub-zero and gale force winds much of the winter, SESA's web based controller will enable WYDOT field ITS personnel access to each sign wirelessly lessening personnel exposure to both the elements and hazardous driving conditions.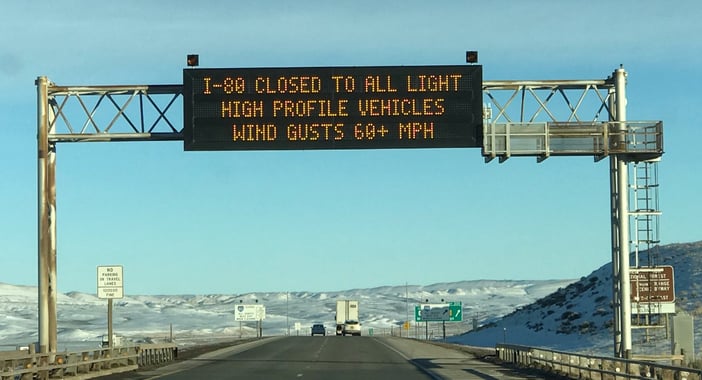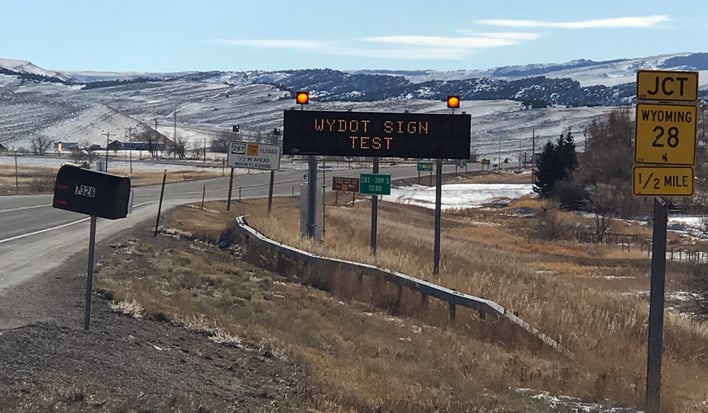 SESA Retrofit Upgrades are the right solution saving more than $1.2 million in sign replacement costs alone excluding installation costs of replacement signage-another $800,000 not spent installing new signs, done in half the time and importantly, not putting WYDOT or contractor field staff at risk, all without road closures to the general public.