SES America, Inc. has completed delivery of several new, high resolution full color LED DMS for use on New York City's Dyer Avenue Overbuild project. The successful deployments highlights SESA's ability to provide customs solutions based on individual project needs.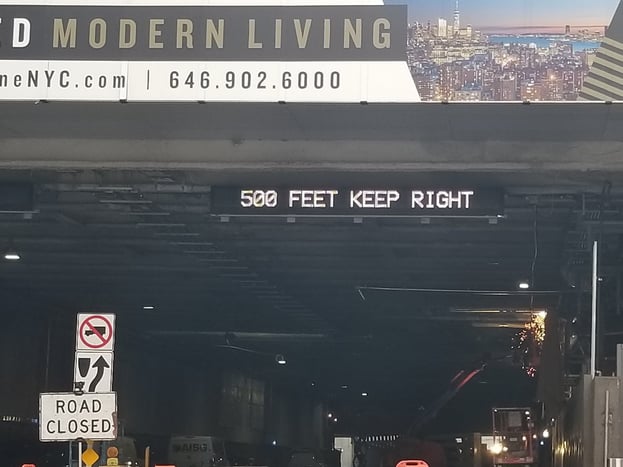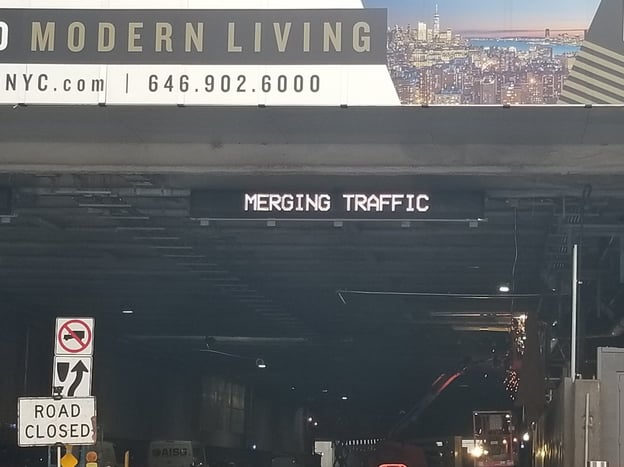 SESA M5000 Full Color Signs at the Dyer Ave Overbuild, NYC
Each DMS was built with an exceptionally slim profile to meet over-height restrictions at the entrances and exits of the overpass, while maintaining all of the display capabilities and performance SESA products are known for across the North American market. DMS display capabilities include text in a variety of sizes and fonts, as well as graphics, all controlled via existing SCADA systems with backup control provided by the SESA full color touch screen SCU6 controller. The deployment is one of several SESA has executed within the city over the past twelve months, including retrofit of legacy DMS in Manhattan and installation of an NTCIP Lane Control System on the Goethals Bridge.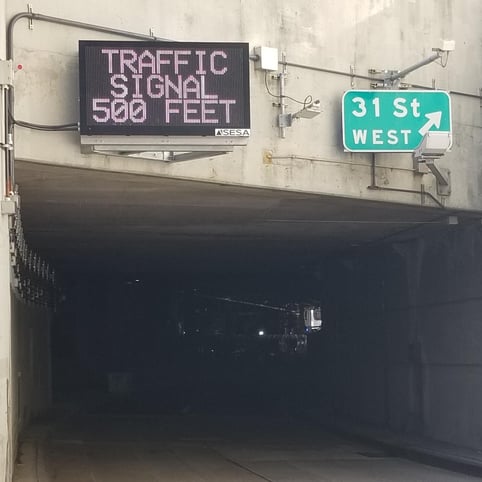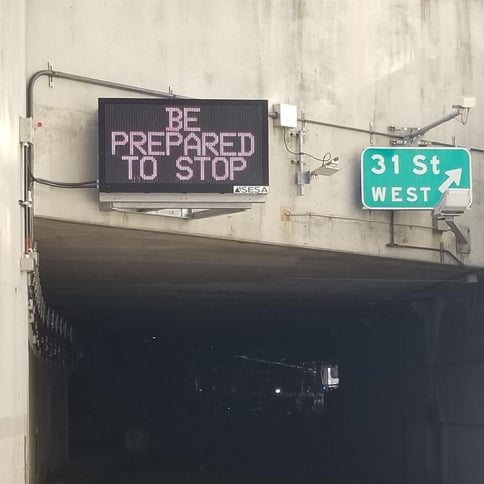 SES America is an ITS-only manufacturer of messaging solutions for North American streets and highways since 1986. Long considered the innovation leader, SES America is a solutions first, service focused supplier of the most advanced, energy efficient designs in USA and North America.