SES America, Inc. and partner successfully commissioned and installed Variable Speed Limit Signs on the I-25 south of Sheridan, Wyoming and will help improve safety by adjusting the speed limit to the weather conditions. The state of Wyoming receives a large amount of snow every year and reducing the speed under harsh conditions has a direct positive impact on road safety.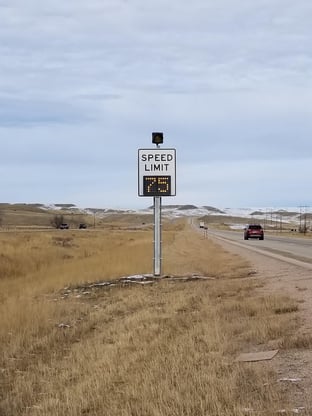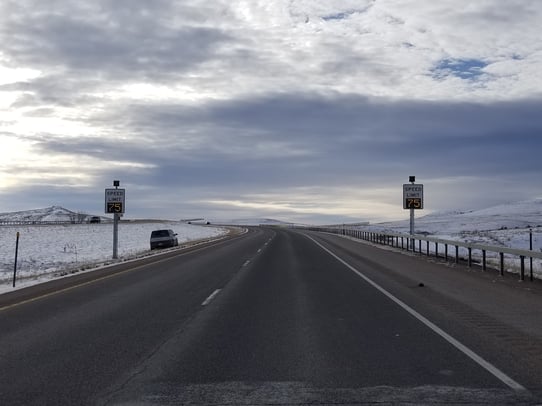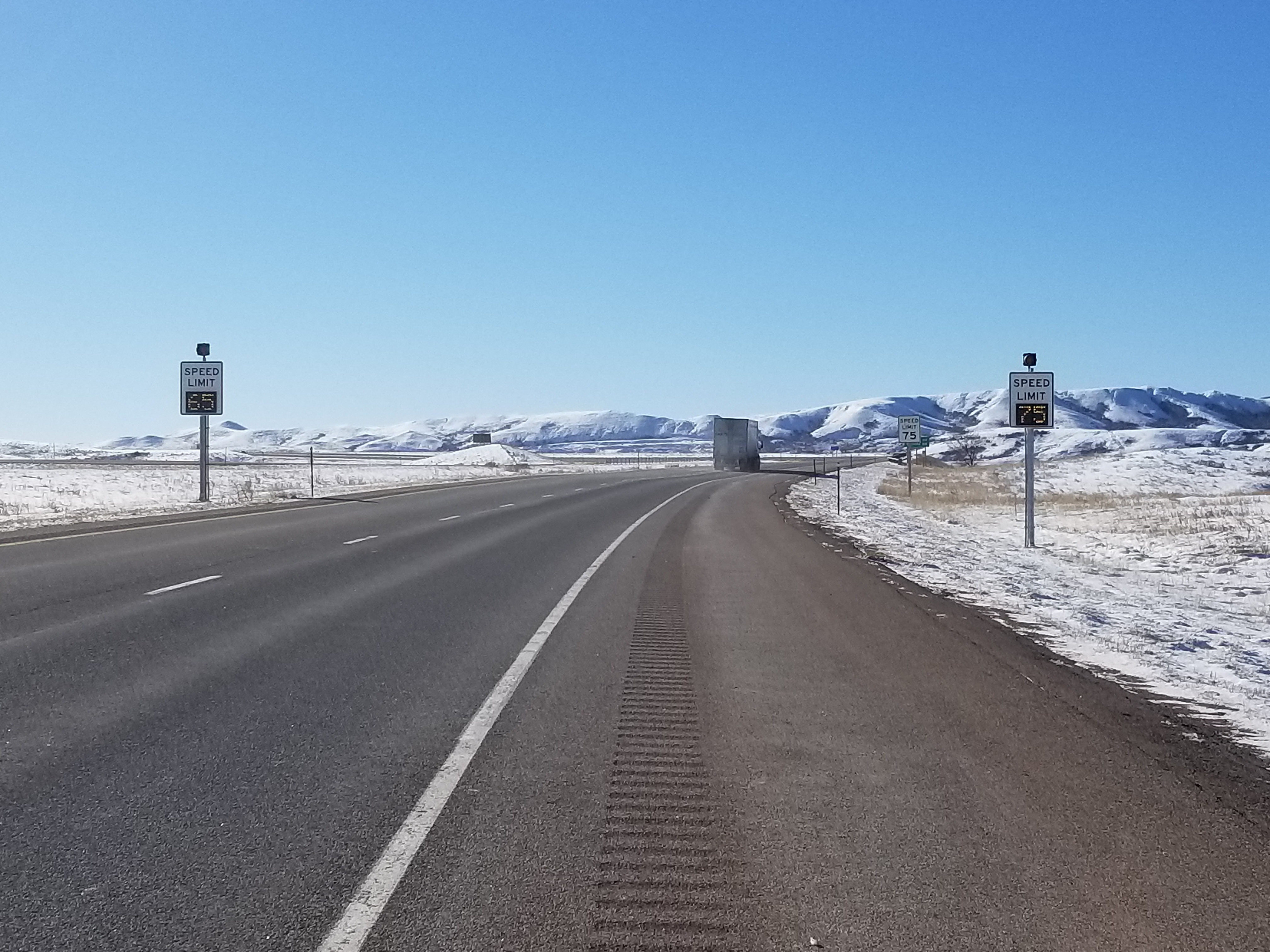 Some of the Variable Speed Limit Signs (VSL) are powered by solar system demonstrating one more time that SESA masters solar technology and energy efficiency. Each location has two VSL, one on each side of the road but one double door controller cabinet with a single multi-DMS controller able to monitor both signs. They are equipped with a 12" Amber LED flasher. The display area is composed of two 18" AMBER digits and the system is remotely controlled via NTCIP by Wyoming DOT control software. SESA specially modified and customized its standard products to meet Wyoming DOT specifications and incorporated heaters into the signs housing.
SES America is an ITS-only manufacturer of messaging solutions for American streets and highways since 1986. Long considered the innovation leader, SES America is a solutions first, service focused supplier of the most advanced, energy efficient designs in USA and North America.