SES America, Inc. recently completed a successful installation of twenty-four (24) lane control sign (LCS) systems on the Arlington Memorial Bridge in Arlington, VA.
The system, deployed as part of a collaborative effort with Manassas, VA-based Traffic Systems & Technology, will be used for contraflow traffic management while construction work on the bridge is completed over the next several years. SESA and Traffic Systems Technology partnered together to meet client demand for delivery with shortened lead time and full design of the system, providing an approved design and turn-key solution in less than six months from concept to delivery.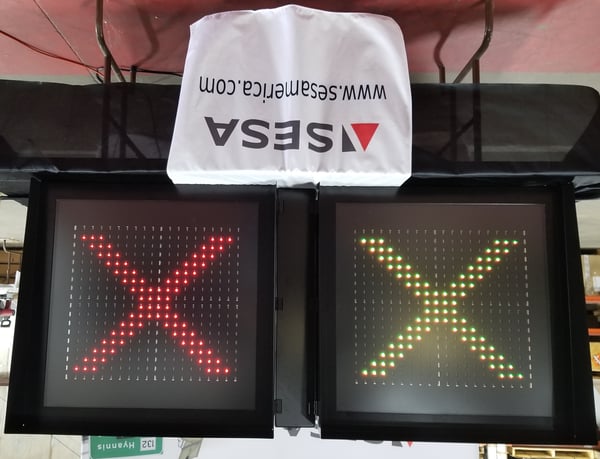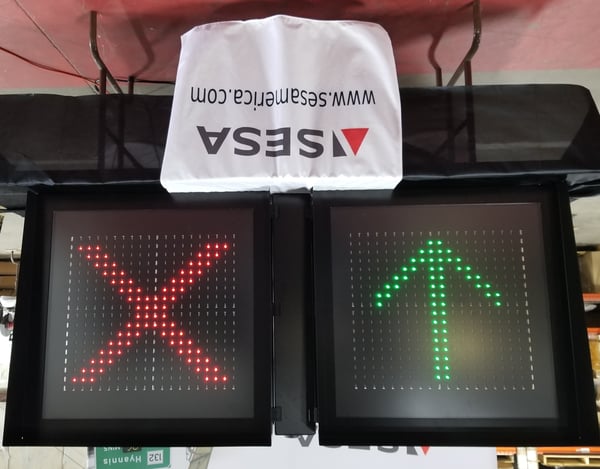 The system also features four temporary gantries with six LCS on each gantry, mounted back-to-back and located at each end of the bridge and at spaced intervals along its full length. During ongoing construction, the bridge, normally consisting of three open lanes in each direction, is reduced to only three lanes on a single half while deck work is completed on the opposite half. The lane control system provides congestion management by opening the center lane to inbound traffic during the morning rush hour and then allowing outbound traffic to use the lane during heavy afternoon drive times.
Conflicting signaling is prevented via SESA electrical design in combination with NTCIP software developed by Genetec exclusively for the project. Each sign features a bright LED display capable of displaying 18" symbols that include RED X, GREEN ARROW and YELLOW X to inform motorists of openings, closures and pending closures of the lane. Sign control is accomplished via the SESA SCU6 touch screen controller with cellular connectivity to the control software via 4G LTE modem.
SES America is an ITS-only manufacturer of messaging solutions for North American streets and highways since 1986. Long considered the innovation leader, SES America is a solutions first, service focused supplier of the most advanced, energy efficient designs in USA and North America.