SES America, Inc. is proud to announce the recent completion of manufacturing and delivery of over one hundred and twenty (120) M5000 embedded Dynamic Message Signs for the Virginia Department of Transportation. The signs have been deployed in collaboration with Manassas, VA-based Traffic Systems & Technology and Fort Myer Construction Corporation as part of VDOT's I-66 Multi-modal Improvements Inside the Beltway project (also known as the 'K03' project)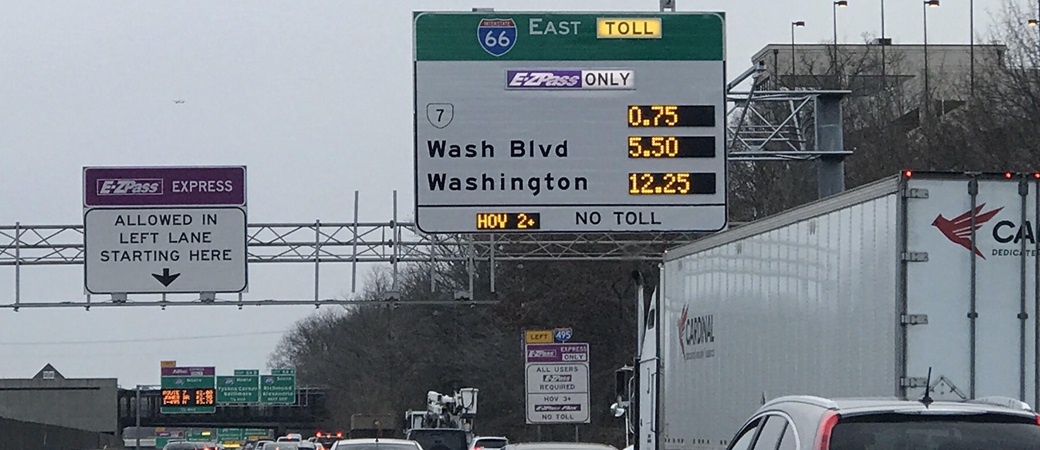 SESA M5000 embedded sign used for dynamic tolling application in VA
The SESA M5000 embedded DMS model boasts a slim profile and crisp full matrix display that made it an ideal choice for this application – dynamic tolling utilized on express lanes along I-66 from Interstate 495 to Rosslyn, VA. Each location contained several embedded DMS located within a single static sign, with control of the DMS via the SESA SCU6 DMS controller located inside a roadside cabinet and operated using VDOT Open Roads Advanced Traffic Management Software.
The installments are the latest in a long history of SESA installations inside the Commonwealth that includes well over one hundred successful retrofits of legacy DMS and overhead and arterial DMS with high resolution, full color displays in a wide variety of configurations.
SES America is an ITS-only manufacturer of messaging solutions for North American streets and highways since 1986. Long considered the innovation leader, SES America is a solutions first, service focused supplier of the most advanced, energy efficient designs in USA and North America.