SESA Messenger S eries
SES America, Inc. is proud to announce the recent completion of manufacturing and delivery of its Messenger Series Dynamic Message Signs for the Regina Bypass project in the province of Saskatchewan, Canada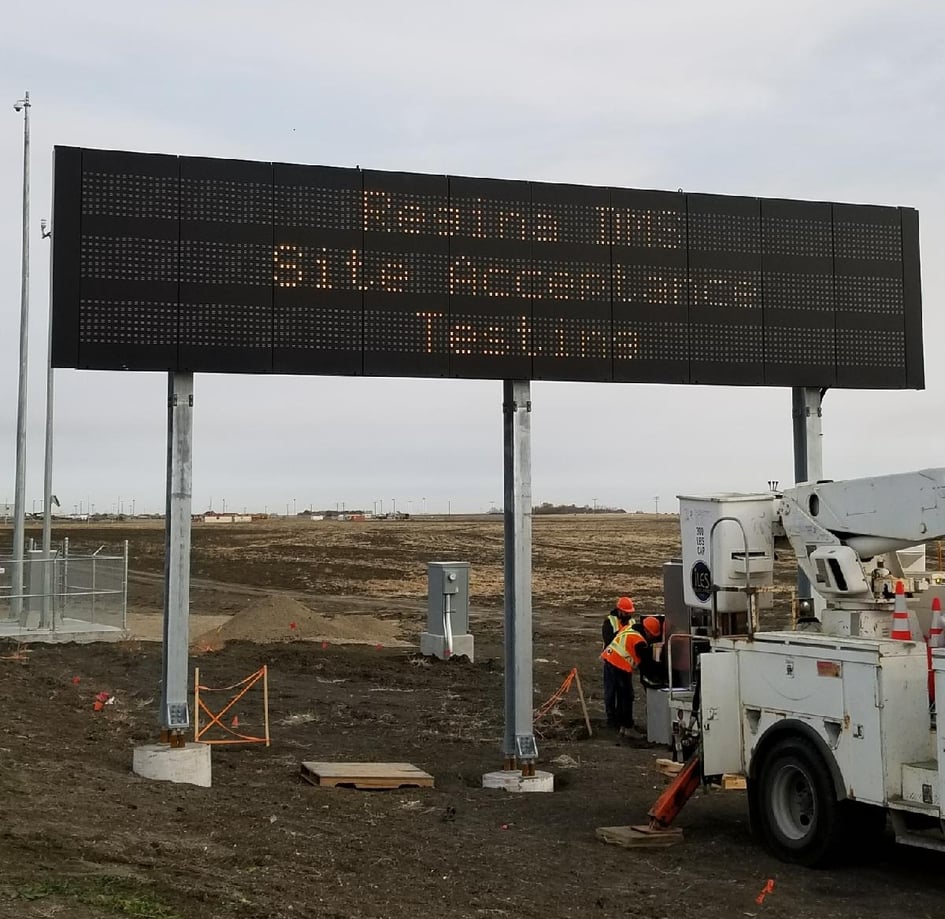 Regina Bypass, the largest transportation infrastructure project in the province's history, is vital to ensuring the continuing economic prosperity and vitality of Saskatchewan and of the city of Regina in particular. SES America will continue to provide its M6000 Dynamic Message Signs up to 2019. These signs are equipped with heaters and fans to withstand harsh Canadian winters. They will be connected via NTCIP to the traffic operation hub.
For more information about Regina By-Pass: http://www.reginabypass.ca/
SES America is an ITS-only manufacturer of messaging solutions for American streets and highways since 1986. Long considered the innovation leader, SES America is a solutions first, service focused supplier of the most advanced, energy efficient designs in USA and North America.